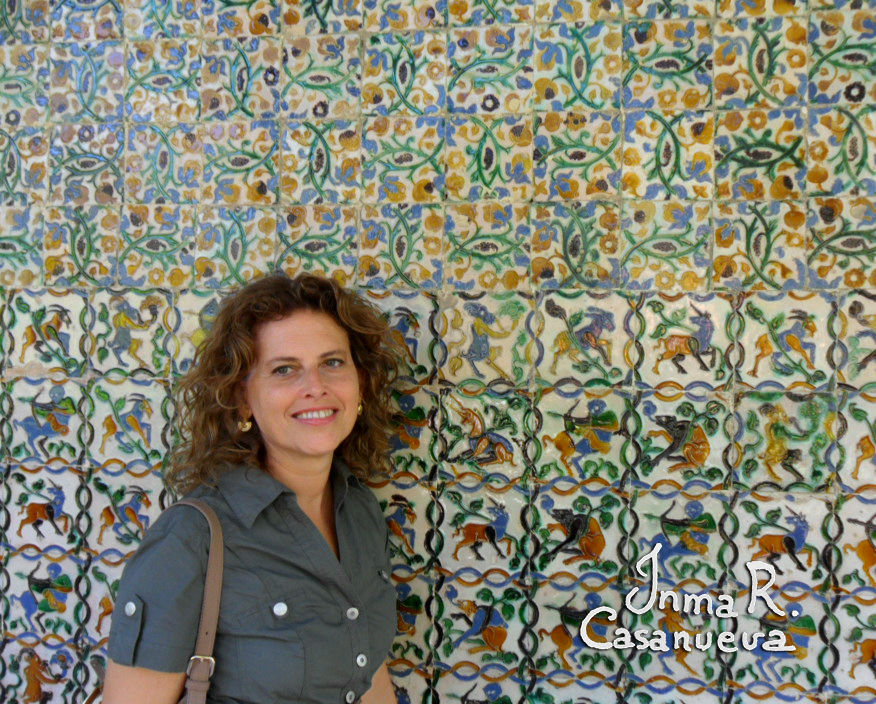 a r t e c a s a n u e v a is an artistic ceramics workshop, a personal project that was born in 2010 from my admiration for this ancient art. I grew up and lived in Seville surrounded by ancient and modern tiles, from all eras, that adorn streets, parks, churches, palaces and private houses, a city that centuries ago raised ceramics to the category of Art.
ARTISTIC CERAMICS NEVER BECOME OUTDATED because tiles create such a warm, happy environment and provide a unique and highly personalized space.
The PAINTING ON CERAMIC is my way of expressing myself artistically and it is a work that I am passionate about because of its endless creative possibilities. Each piece of ceramic that leaves my workshop is fully treated and decorated by hand to offer a unique piece of art for you.
In a r t e c a s a n u e v a my goal is to give these materials their deserved relevance in current design and architecture. With this in mind, I update these traditional artisan techniques with a contemporary and innovating vision