TILES PAINTED AND DECORATED COMPLETELY BY HAND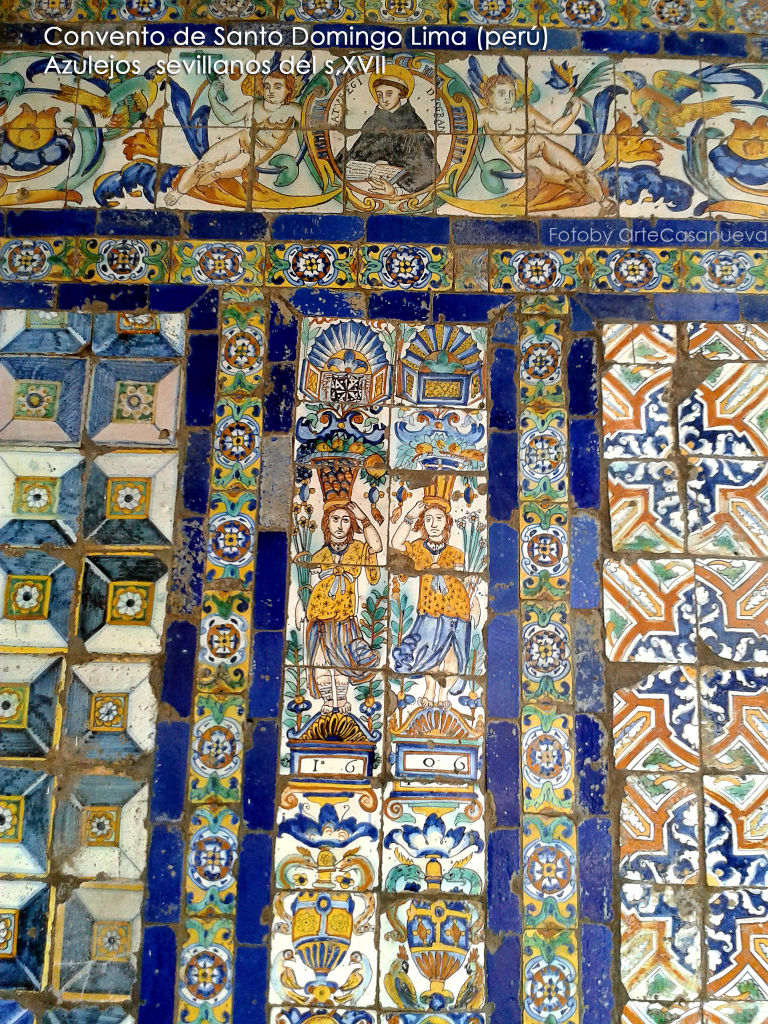 All the ceramic pieces and tiles are first drawn and then painted with a brush and hand decorated one by one. In the works you can see that lack of uniformity in the drawings and in the application of the glazes that indicate that their treatment is entirely handmade. These almost imperceptible differences make each tile or ceramic piece unique and with no two items being exactly the same.
Hand decoration gives the tiles a great wealth of nuances, allows to carry out daring designs with a special color, and gives a beautiful finish that produces its artistic value.
The tiles are fired at 980ºC which guarantees a quality result.The resulting tile surface is shiny and smoothly textured. Perfect to be put in interior or exterior.
The goal is to do a job well done and handcrafted. Mass production systems are not used:Serigraphy, stamping, chalcography or digital prints.
As for the ceramic materials used, they are from local and national companies.
The tiles and other ceramic pieces are fired at 980ºC to 1300ºC which gives them:
A GLOSSY FINISH normally (also matte)
GREAT DURABILITY, its reliefs and colors are imperishable
They have a great RESISTANCE to scratches and superficial abrasions
They are UNALTERABLE TO THE WEATHER, and they withstand different weather conditions very well, except frost.
CUTTING AND CRACKING does not affect the durability of the glaze.
The tiles are SUPER HYGIENIC as the surface is easy to clean.
The glazed surface, whether smooth or embossed, that is obtained with the tiles is of exceptional quality and they have been used from ancient times to today in architecture for covering both interior and exterior walls.
Thanks to these qualities as to its versatility, we can contemplate and admire in many ancient buildings in all parts of the world incredible ceramics and tiles made by hand many centuries ago.
Over time they acquire a patina that gives them distinction and personality, without losing their original color.
TILE FORMATS AVAILABLE IN THE WORKSHOP
Tiles   10cmx10cm –  15cmx15cm – 15cmx20cm – 20cmx20cm – 28cmx14cm – 25cmx40cm
Borders:   10cmx10cm – 15cmx15cm – 15cmx7,50cm
Strips:   3cmx20cm
Moldings, squares and sills available according to the work to be carried out.
2. Handmade tiles and slabs
They are thicker and customizable in size.
You can fix the tiles directly to the wall using cement, cement-glue, white silicone or any other glue or similar fixative for construction, both inside and outside (not in frosty weather).
Tiles can also be first glued to a wooden board, metal plate or PVC and then hung or fixed to the wall, in this way you can change the location of the tiles at any time.